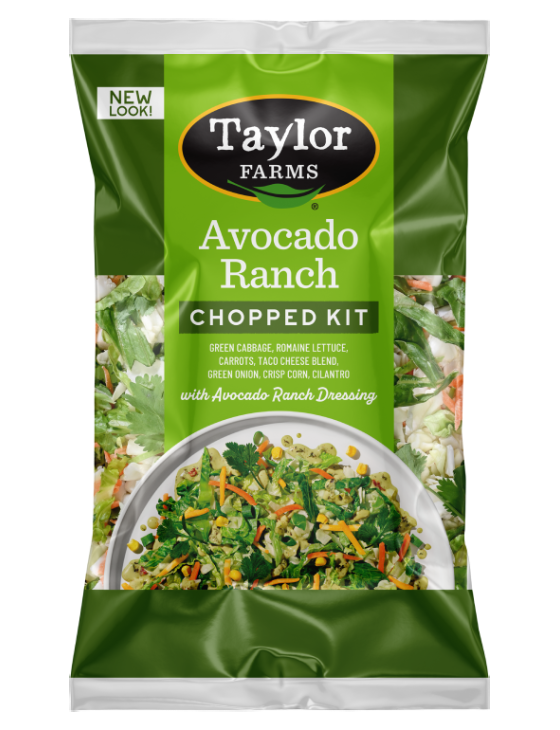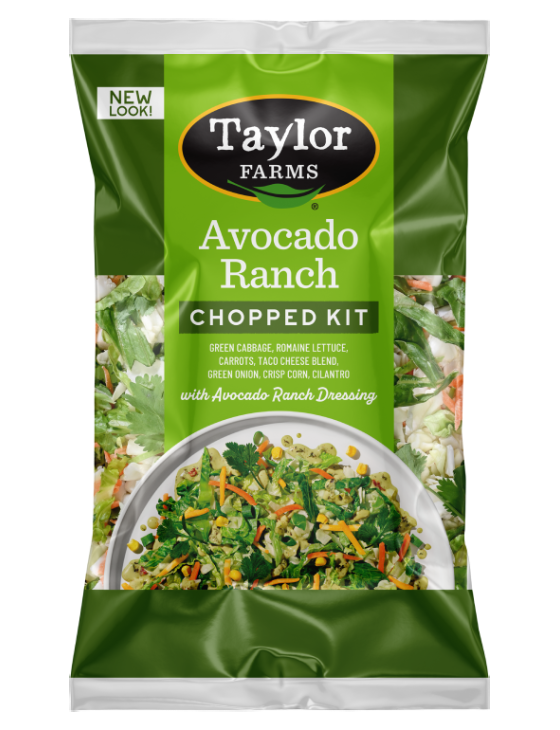 Avocado Ranch Chopped Salad Kit
---
Delicious bright veggies, including romaine, cabbage, carrots, crisp corn, and green onions, come together in this mouthwatering salad. Drizzle with our creamy Avocado Ranch Dressing for a refreshing salad with light cilantro and a hint of heat from taco-seasoned cheese. 
Product Features
Washed and ready to enjoy

Ready in less than 3 minutes

Complete salad kit including unique toppings & dressing

Includes taco cheese blend

Avocado ranch dressing included
MORE ABOUT Avocado Ranch Chopped Salad Kit
Serve this as a side salad to Mexican favorites like enchiladas or with your favorite grilled entrees, like hamburgers or grilled cheese. Use this salad as a taco topping for your next taco night, top with Cajun chicken, or roll it up in a light spinach wrap with tofu for the perfect meal on-the-go. 
However you serve it, this salad kit is convenient and easy to assemble! All of our chopped salad kits are washed and ready to enjoy right out of the bag—no need to wash or prep anything on your own beforehand.
TRY OUR RECIPES
The only thing better than nachos is loaded nachos! This pub-worthy dish uses our Avocado Ranch Chopped Salad Kit to take your next batch of nachos to the next level.
See Recipe
Try this easy salad recipe with roasted spiced chickpeas over our Avocado Ranch Chopped Salad. With cayenne, cumin, paprika, and onion powder, the flavors pack a punch!
See Recipe
A Hawaiian-inspired meal featuring fresh ahi tuna, this poke bowl recipe is made with our Avocado Ranch Chopped Salad Kit.
See Recipe