LOADED NACHOS WITH AVOCADO RANCH CHOPPED KIT RECIPE
---
Ingredients
1 tablespoon extra-virgin olive oil

1 large onion, chopped

1 lb. ground beef

2 garlic cloves, minced

1 tablespoon taco seasoning

kosher salt

1/4 cup water

1 large bag tortilla chips

4 cups shredded Mexican blend cheese

1/2 cup pickled jalapeños

1 avocado, sliced

1 large tomato, diced

1/4 cup thinly sliced green onions

1/4 cup fresh cilantro leaves (optional)
Directions
Preheat oven to 425º and line a large baking sheet with foil. In a large skillet over medium heat, heat oil. Add onion and cook until soft, 5 minutes, then add ground beef and cook until no longer pink, 6 minutes more. Drain fat.

Add garlic and taco seasoning and season with salt. Cook until meat is well browned and slightly crispy, 5 minutes more. 

Add half the tortilla chips and top with beef mixture, and half the cheese. Repeat one more layer.

Bake until cheese is bubbly and melted, 15 minutes.

In a mixing bowl toss the Taylor Farms Avocado Ranch Chopped Kit with half of the dressing and half of the toppings.

Remove the nachos from the oven and immediately top with pickled jalapenos, tomato, avocado, green onions, cilantro and remaining chopped kit toppings. Drizzle with remaining chopped kit dressing and enjoy!
TRY MORE RECIPES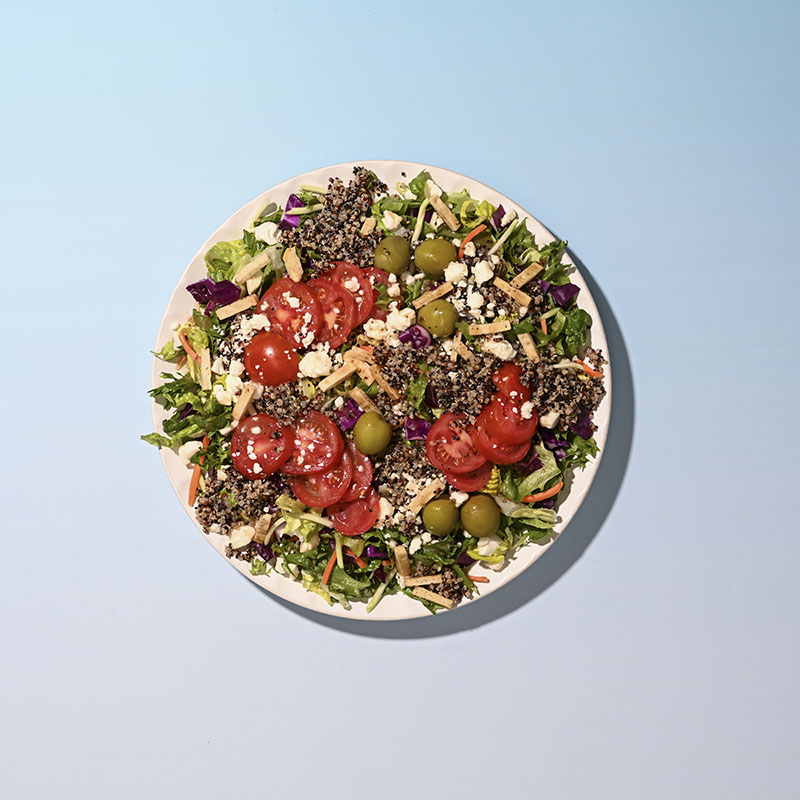 You nutritionist would applaud you for this. Combine our Mediterranean Crunch Chopped Salad with quinoa, tomatoes, and olives and go ahead and applaud yourself.
Vermicelli noodle bowls are easier to make than you may realize-especially when you have some help from our Thai Chili Mango Chopped Salad Kit.
These easy-to-make Buffalo Cauliflower Kale Wraps are a perfect plant-based gameday snack that will also (hopefully) reduce your usual napkin usage just a bit.