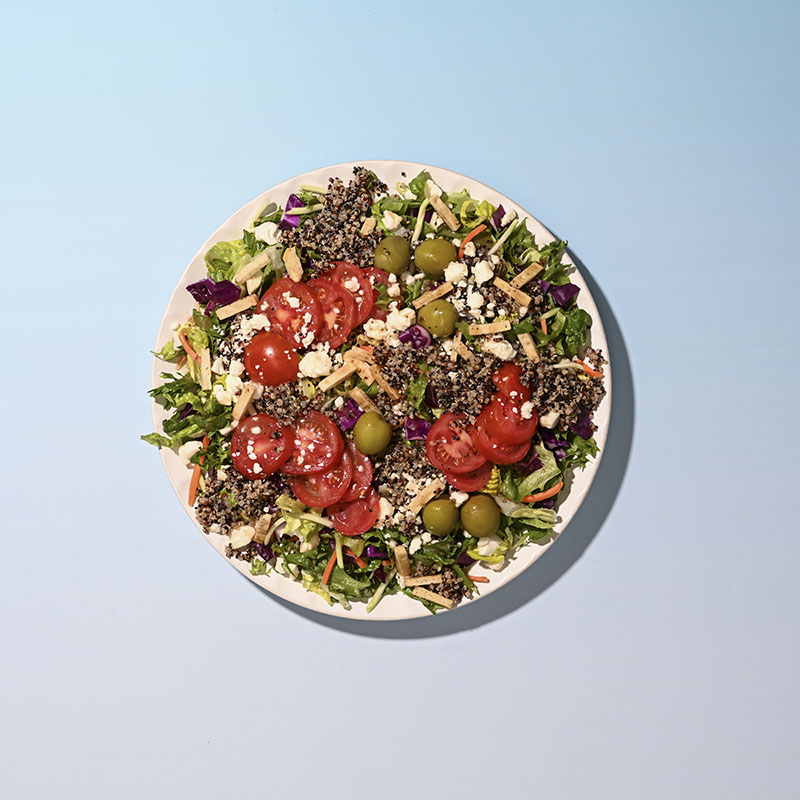 ORGANIC MEDITERRANEAN CRUNCH GRAIN BOWL RECIPE
---
Ingredients
1 cup cooked Quinoa
3 small Heirloom Tomatoes
Green Olives
Directions
Cook the quinoa to the brand's suggestion- you can add a bit of oil or butter to sauté for extra flavor.
Slice the tomatoes. The green olives can be in halves, sliced or whole- your preference.
Assemble the chopped kit on a bed of cooked quinoa, then top with the tomatoes and green olives.
TRY MORE RECIPES
Dive into this classic, savory and slightly-sweet pairing with a time-saving assist from our Cauliflower florets and spices you probably already have in your pantry.
See Recipe
We're combining two favorites: sushi and burrito! Roll up fresh ingredients in this one-of-a-kind recipe.
See Recipe
Serve this impressive side dish that captures the tastes of fall. Hasselback Butternut squash is topped with our Maple Bourbon Bacon salad.
See Recipe